Tirendo Gmbh is an online tyre dealer operating throughout Europe. The advertising face of this online shop is Formula 1 world champion Sebastian Vettel.
As UX-WebDesigner for Project A Ventures GmbH & Co KG (logo design for this project) I was responsible for the design of the website.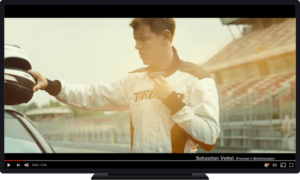 "It is special for me to see that my work goes so far that Sebastian Vettel carries my designed logo"
As one of the first projects at Project A, the website Tirendo was designed. The first screens were designed for the website and the design of the Tirendo logo.
My Role & Tasks
Designer at this Project. Wireframes, Prototypes, Handover to frontend developer, UI, Logo Design
Methods & Tools
Scribbles, Wireframes, Illustrator, Photoshop, Jira, Confluence