Hello Fresh is a food delivery service that delivers Europe-wide.
In this project I designed the logo and also the first website (no longer online). This project was developed during my work at Rocket Internet GmbH.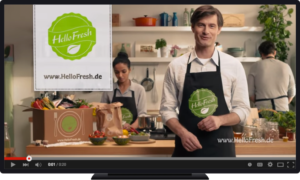 Logo design and the logo on packaging
Cooperation with the HelloFresh founders in the offices of Rocket Internet. First web designs for the first website and logo were created.
My Role & Tasks
Designer at this Project. Wireframes, Prototypes, Handover to frontend developer, UI, UX, Logo Design
Methods & Tools
Scribbles, Wireframes, Paper Prototype, Photoshop, Illustrator, Jira, Confluence