The FTI Group is one of Europe's leading tourism companies, trusted by over 8 million annual customers.
As the Head of Digital Design and UX, I lead and own the global product design strategy and roadmap of all FTI owned platforms, to create solutions based on UX analytics, customer feedback, and remote testing.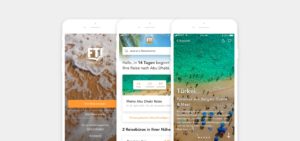 UX Results
FTI App – 4,8 stars (631 reviews) at the App Store, Implementing UX/UI critics at the team every week
UX Goals
Consistency via implementing a design system, Increase the usage delight, Create smooth user experience in any device, Make it brandable, Make it performant, Make it scalable
My Role & Tasks
Lead Designer for different projects. Wireframes, prototypes, handover to frontend developer, UX, UI
Methods & Tools
Scribbles, Wireframes, Paper Prototype, Sketch, Principle, Invision App, Jira, Confluence
FTI mobile travel companion
For the new FTI app, I lead the UX and UI design projects.
The app brings together all trip details in one master view to enable our customers to manage all of their travel plans in one place. By adding the booking reference, the customer gets an organized and easy-to-navigate overview of their trip, loaded with alerts to get them safely from door to door. The app also offers inspiring recommendations based on interests (polling) and a quick search supporting customers when booking a trip.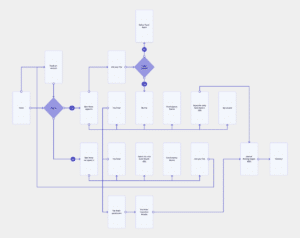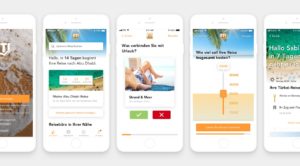 Travel inspirations – Exploring the world with unique experiences and activities.
With travel inspirations, the customer can choose from a plethora of experiences, adventures, and attractions to create unique moments.
This project was initiated to offer a 360° service to our customers within the FTI app and to create an additional revenue stream.
Quicksearch – A central modular element for all FTI Group portals.
The Quicksearch queries primary travel data to redirect it to the Internet Booking Engine (IBE). Further refinements of the travel date can be provided with attributes in the IBE. The Quicksearch was tested for usability on users via remote testing.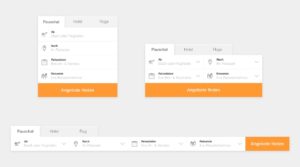 Quicksearch with additional search options
Through surveys, user tests, and data analysis in the checkout, we found out that customers often use certain filters. As these filters have increased conversion, these additional search options have been integrated into the Quicksearch.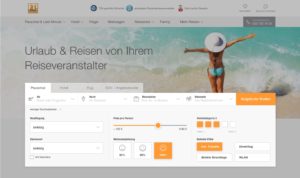 Mobile- and Desktop-Steps – Quicksearch
All possible states of the Quicksearch were designed in Sketch and mapped out with Invision-App in a click dummy, to deliver it to the developers.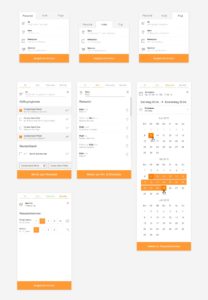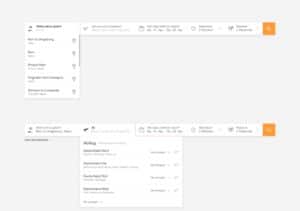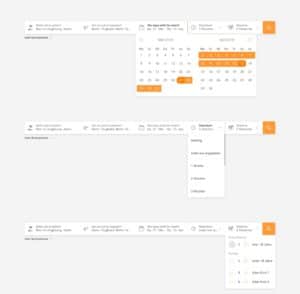 Animations and transitions within the FTI app
Creation of animation and transitions to visualize all app functions within the app and websites to support the handover to the developers and present it to C-level management and team. These animations were created with Principle.
FTI App: Excursion feature animation / behavior
FTI App: Inspiration Guide / Animation, interaction design for budget slider
FTI Desktop: Experimental homepage with video background to create a travel feeling
Project approach – Insights
Insights on the way I work within various projects, from ideation with creative approaches like brainwriting or -storming, and the creation of first scribbles.
An example of how I approached the FTI App creation.