Coureon built the first completely digital logistics network. They enabled online merchants and brands to ship parcels to 200 countries, saving up to 80% of their shipping costs, without any upfront investment.
As the Lead UX-Designer of Project A Ventures, I was responsible for the UX and the software's graphical structure as Service (SaaS) design.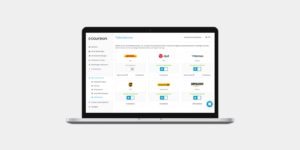 SaaS for eCommerce operators
The objective was to design a Software as a Service solution that facilitates shipping for eCommerce shops and market places, which automatically imports shipping labels and determines the best service provider regarding shipping costs. The plan was to consolidate it on one page with the billing of the shipping service providers. The primary challenge was to design this service with large amounts of data in clear tables to give a structured and easy to understand overview. Coureon enabled a connection to significant market places like Amazon or eBay by offering an API to the shop owners, so they had every order in one place.
The fact that the SaaS solution also had to work full response was all the more complicated.
My Role & Tasks
Lead Designer at this Project. Wireframes, Prototypes, Handover to frontend developer, SaaS Design, UI, UX, Logo Design
Methods & Tools
Scribbles, Wireframes, Paper Prototype, Sketch, Invision App, Jira, Confluence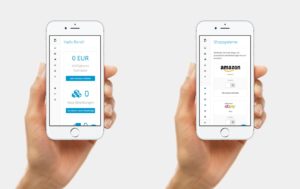 Full Responsive Software as a Service solution
With the excellent collaboration with front-end developers on this project, we designed elements directly on the browser, thus saving many design steps, working on modules, and discussing and implementing responsive behavior.